Our next gallery exhibit opening in April 2020.
"Working Water"
In our main program room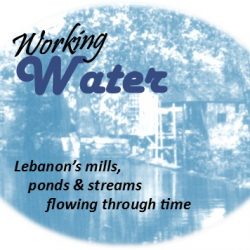 Our newest exhibit explores how the rivers, streams and ponds shaped the town and the industry that grew around them.  A great deal was learned working on this exhibit. We hope you will stop in and take a look and make some discoveries of your own.