"From Here to There
Transportation from, to, within & around Lebanon"
Current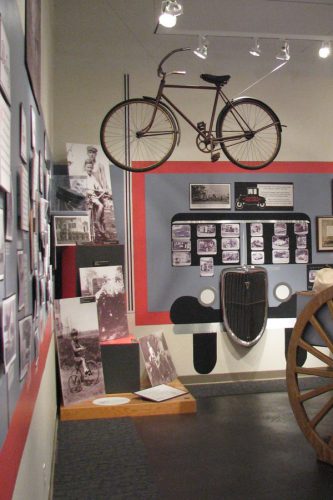 Today Americans depend on automobiles to easily travel where they need to go even in rural Lebanon.  But, do you ever wonder how in past years local residents moved from place to place, went shopping or got to work every day? Some of our visitors have asked questions like these.
As we looked for answer to these question, our volunteers discovered interesting stories about moving to Lebanon, traveling near and far and just the everyday trips around town. Some of our discoveries are revealed in this exhibit.  We hope you will stop in for a visit to our newest exhibit and enjoy what we've learned. Perhaps it will encourage you to undertake some explorations of your own.
"Working Water"
In our main program room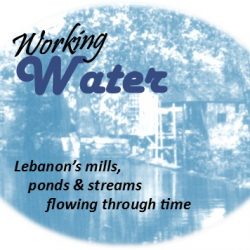 Our newest exhibit explores how the rivers, streams and ponds shaped the town and the industry that grew around them.  A great deal was learned working on this exhibit. We hope you will stop in and take a look and make some discoveries of your own.